How to open a Express Entry profile
Page 2 of 4
8. Create a personal checklist. This will asses if you are already eligible for Express entry or not by asking a series of questions. Refer image below: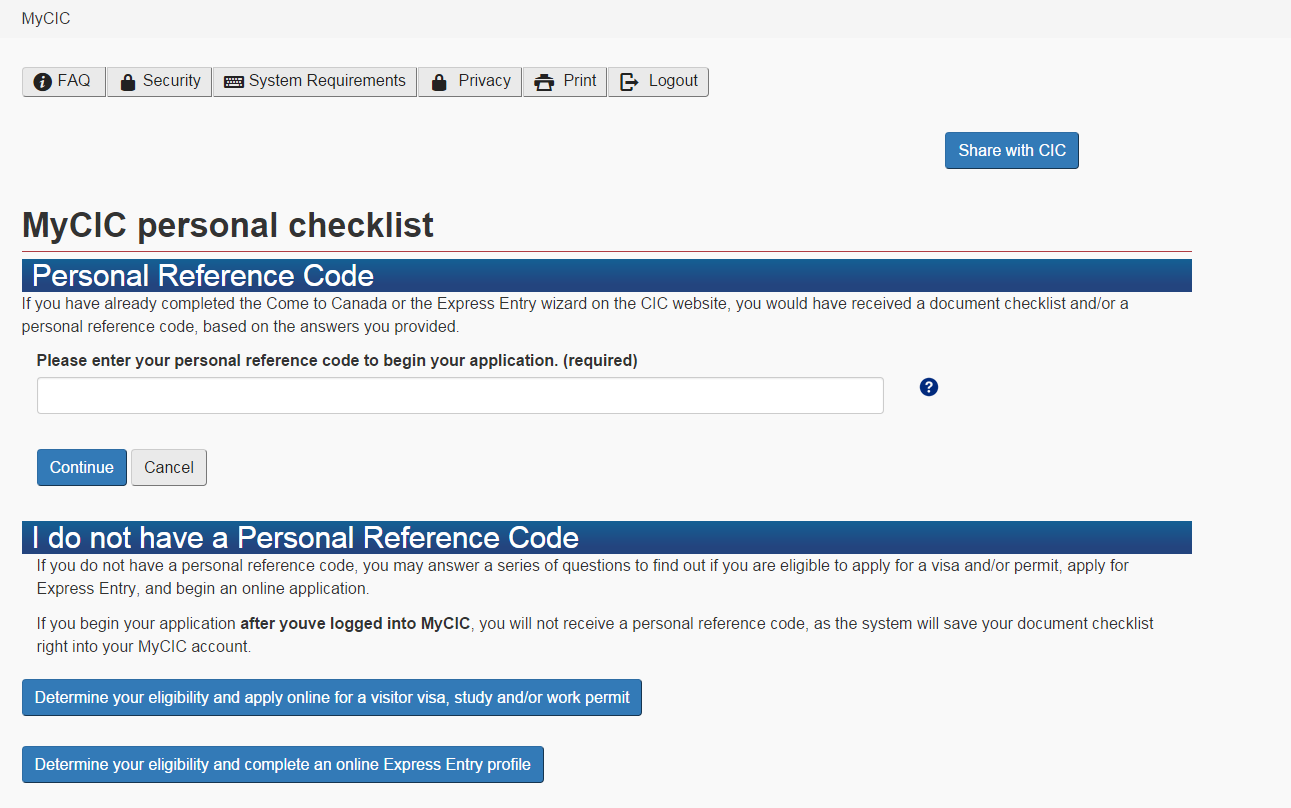 8.1 Choose the province you are planning to live
8.2 Choose your language test that you took. May it be IELTS or one of the other test.
8.3 Provide the date when you took your test.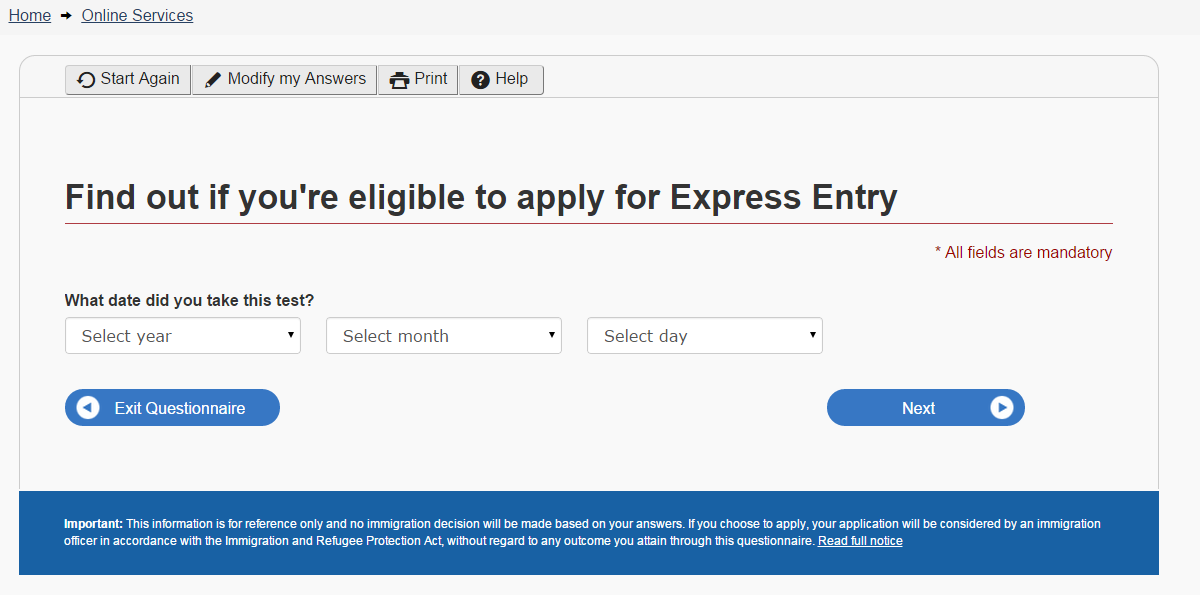 8.4 Enter your test Scores :
8.5 Let know if you have taken second Language test ( English / French ). If you provided scores of your English test in above section this section it will be for French Section. I provided NO for my test case here.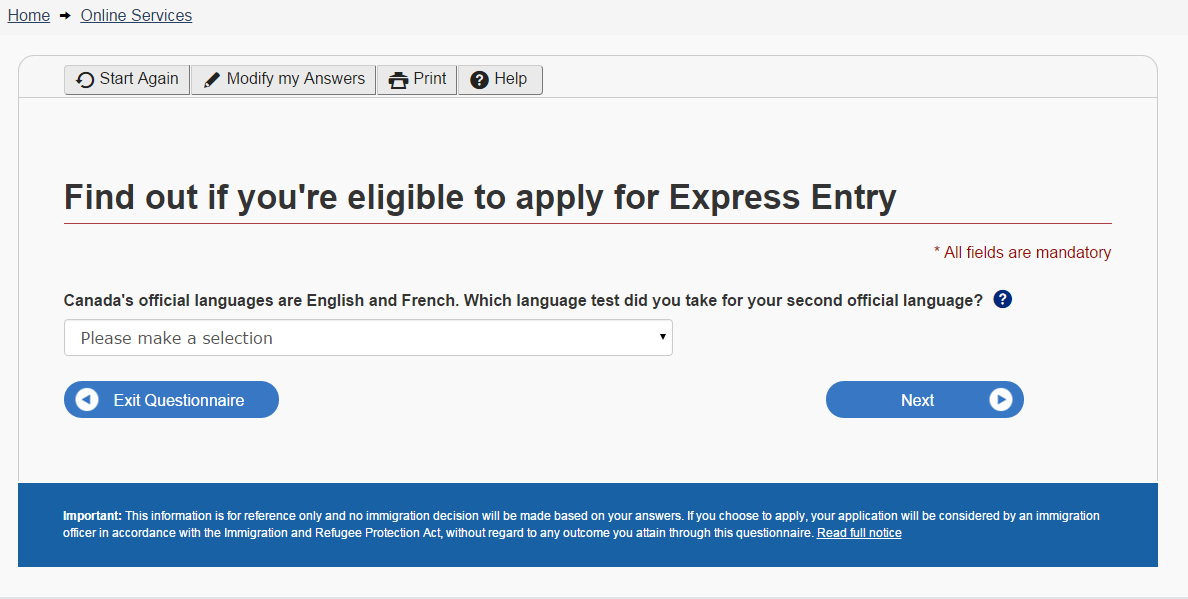 8.6 Provide Information if you have CANADIAN WORK EXPERIENCE in this step :
8.7 The system will let you know if you are eligible for Express Entry or not.
Please click on the NEXT button for the next page.