How to open a Express Entry profile
Page 1 of 4
There are a lot of people out there who are trying to immigrate to Canada. With lot of agents trying to rip you off your money you are in a total fuss about how to proceed. Creating a profile for Express Entry is confusion for the first timers and all they want to know how to get it done.
Today I will show you how to create the Express Entry profile along with step by step pictorial instructions on how to do so.
1. First of all What is Canadian Express Entry program.
a. Express Entry program is a new immigration system composed of 1200 points. There are points for your age, work experience, language efficiency , adaptibility.
2. How to find out if you are eligible ?
a. The government has already a tool in place which has a series of questionares for determining if you are eligible to apply. To know more please click here .
3. How to calculate your score for Express Entry program
a. There is a sheet that tells what points you can get for particular section. You can find it from here . But to be honest i found it confusing calculating my actual score. After some digging I found out that there is a CRS tool provided by the government itself on which you can calculate your score. Please check it from here .
Some information about your Express Entry profile :
1. Express Entry profile can be created after creating an account. Once you create and provide initial information you can complete your profile in 60 days.
2. once you complete your profile you can submit it for review.
How to create your Express Entry profile.
1. You need to create a GCkey in order for you to create an Express entry profile. Please click here to create your GCkey.
2. Click on "Register for a new GCKey"
3. You will see a screen as below. Click on I agree :
4. You will be shown a screen as below. Please fill this form.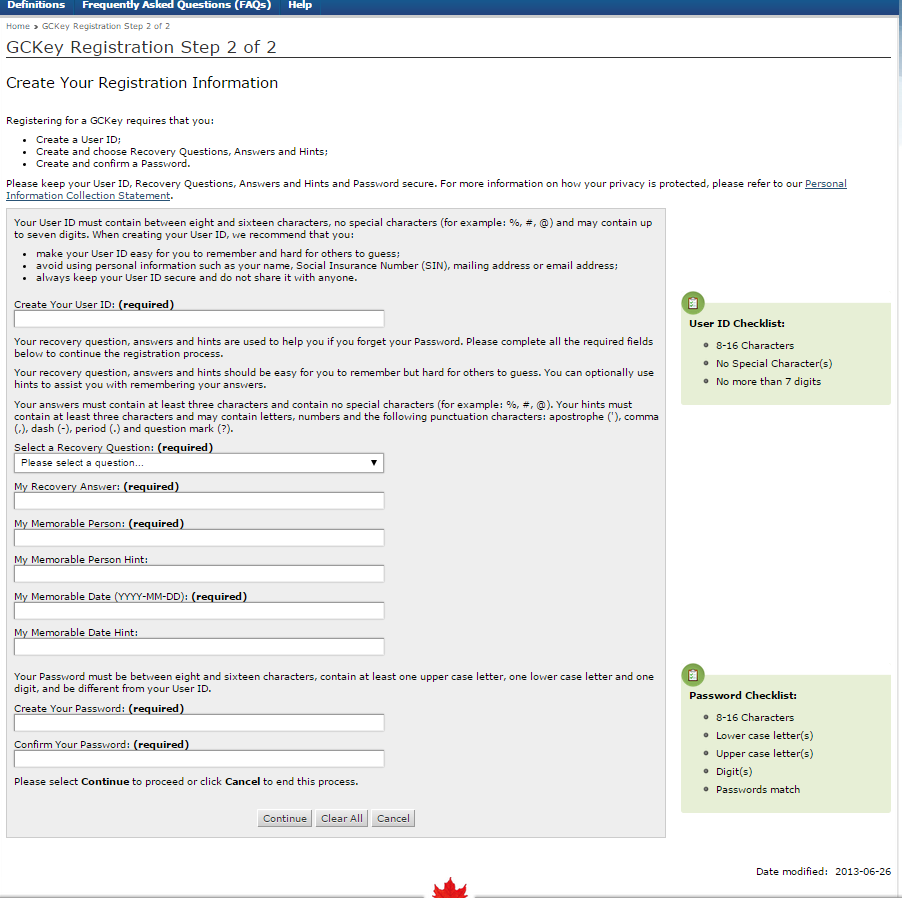 5. Once done you will be shown the Enroll to MyCIC account screen. Please refer below image :
6. Once you are done with this it will ask you to create security questions. Please note this down as everytime you login one of the 4 questions will be asked randomly before you can access your account.
7. Your account creation is complete. Now the deciding part comes in. Please check the same from below. Click on Express Entry from What would you like to do today ?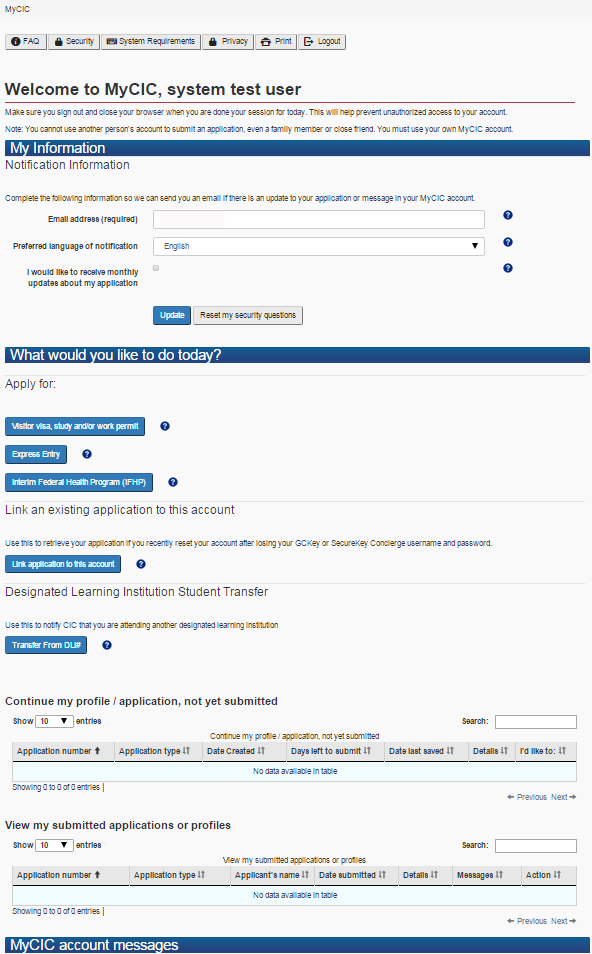 Please click on the NEXT button for the next page.